Our People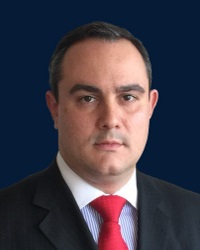 Panos K. Kiayias
Chairman of the Board
Executive Offices
New York
Mr. Kiayias has over 25 years of experience in the financial industry with more than $120 billion of completed transactions. He has worked in New York in investment banking and principal investing for firms such as Goldman Sachs and The Blackstone Group. Mr. Kiayias has also worked with JP Morgan and with KPMG's M&A practice in the EMEA and Asia regions, where he worked with numerous public and private companies in various sectors, advising corporations in their mergers and acquisitions, divestitures as well as other strategic transactions.
Prior to working in the financial services industry, Mr. Kiayias served in the military as an Officer in the Special Forces. He received an AB in Economics and Finance from Cornell University where he was an undergraduate Fulbright Scholar and a recipient of the Stelios Haji-ioannou Scholarship graduating with Summa Cum Laude. Mr. Kiayias also holds an MBA with honors from Columbia Business School.
Mr. Kiayias sits on the boards of a number of companies both within the Newport Private Group structure and outside. He is a member of the Foreign Policy Association and a supporter of Lincoln Center for the Performing Arts. He is also a member and supporter of the Asia Society. Mr. Kiayias has been a guest lecturer at Columbia Business School in New York City and has served as an entrepreneur-in-residence at Cornell University's School of Hotel Administration.