Our People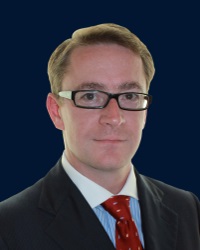 T. J. Coveyou
President & CEO
Executive Offices
Newport Beach
With over 20 years of real estate experience in a variety of capacities, Mr. Coveyou devotes a substantial amount of his time to overseeing the acquisition, management and disposition of real estate assets. In this role, Mr. Coveyou has been responsible for the underwriting of a large number of properties in California and also for the management of private portfolios and funds.
Mr. Coveyou has been instrumental in building the operating platform of a series of funds at Newport that have sourced more than 700 distressed properties between 2009 and 2012. In addition, under Mr. Coveyou's guidance, Newport has expanded its investment offerings to include funds comprising of commercial income properties, urban funds that invest in working class neighborhoods as well as a real estate lending platform.
Mr. Coveyou obtained his MBA in Strategic Management from Temple University, and graduated Cum Laude with a Bachelor of Science from the U.S. Merchant Marine Academy, where he was appointed as the Regimental Commander. He has served as a Third Mate in the Merchant Marine and a Lieutenant in the U.S. Navy, and has worked in more than 20 countries across different continents.
Mr. Coveyou sits on the boards of a number of companies within the consolidated Newport Private Group structure. He is the President of the Board of Trustees of the Journey School Foundation. He is a member of the Orange County Association of Realtors, the California Association of Realtors, and the National Association of Realtors. He is also a licensed California Real Estate Broker.